Introduction to Data Analytics Online Course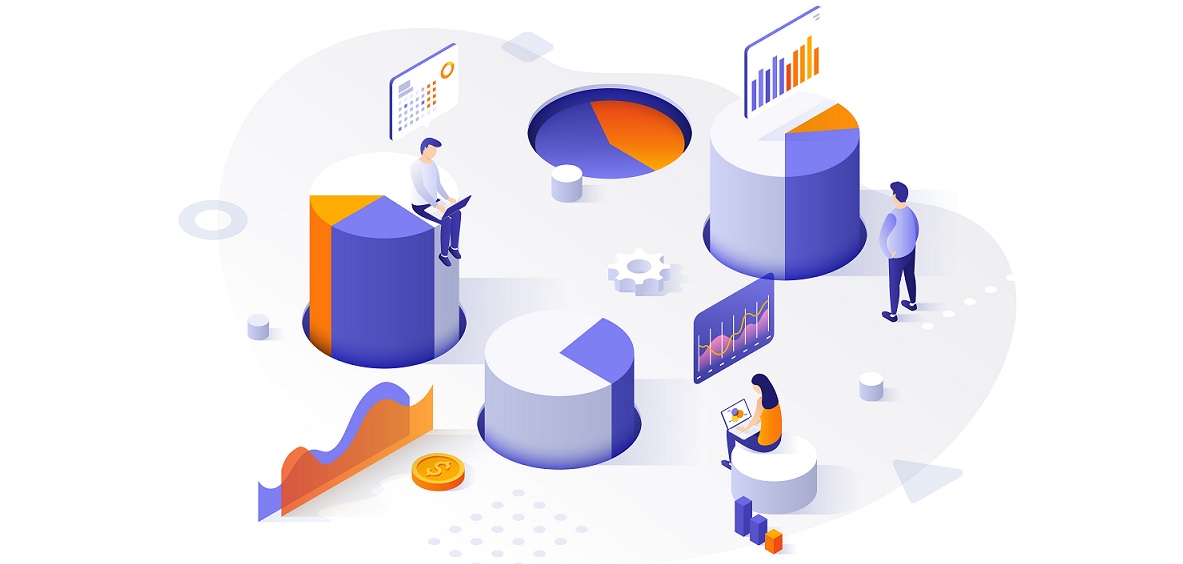 (All course fees are in

USD

)
Course Description
This Data Analytics Online Course introduces beginners to fundamental concepts of data analytics through real-world case studies and examples. You will learn about project lifecycles, difference between data analytics, data science, and machine learning; building an analytics framework, and using analytics tools to draw business insights.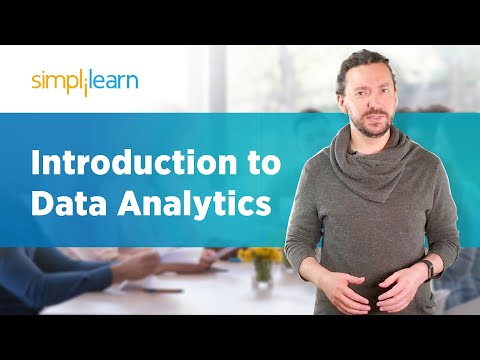 Offered in Partnership with
Simplilearn
Course Delivery
2 hours online self-paced learning
Benefits
Course completion certificate
Real-world case studies and examples
Skills to be Learned
Obtain general understanding of:
Types of data analytics
Frequency distribution plots
Swarm plots
Data visualization
Data science methodologies
Analytics adoption frameworks
Trends in data analytics
Award upon Successful Completion
Introduction to Data Analytics "Certificate of Achievement" 
Awarding Organisation
Simplilearn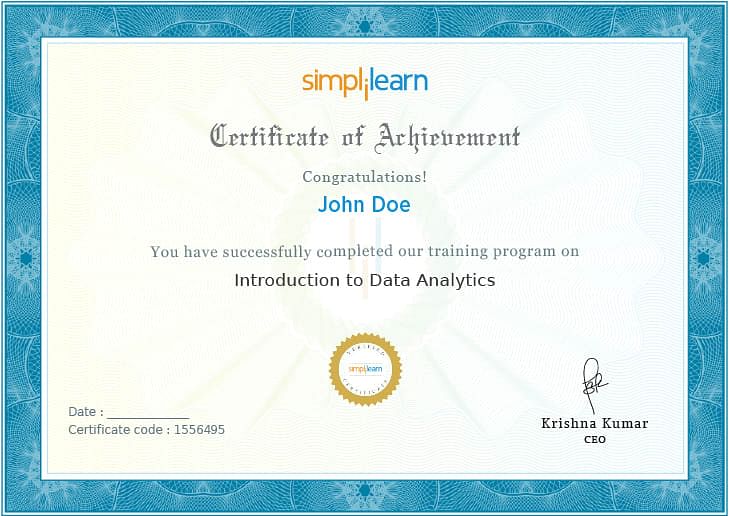 Learning Outcomes
 Understand how to solve analytical problems in real-world scenarios
Define effective objectives for analytics projects
Work with different types of data
Understand importance of data visualization to drive more effective business decisions and ROI
Understand charts, graphs, and tools used for analytics and use them to gain valuable insights
Create an analytics adoption framework Identify upcoming trends in data analytics
Who Should Enrol
The course caters to CxO-level and middle management professionals who want to improve their ability to derive business value and ROI from analytics.
This course is also ideal for anyone who wishes to learn the fundamentals of data analytics and pursue a career in this growing field.
Prerequisites
No prerequisite. Suitable for all levels & no prior knowledge of analytics, statistics, or coding needed.
Course Overview
Lesson 1 – Data Analytics Overview
Lesson 2 – Dealing with Different Types of Data
Lesson 3 – Data Visualization for Decision making
Lesson 4 – Data Science Data Analytics and Machine Learning
Lesson 5 – Data Science Methodology
Lesson 6 – Data Analytics in Different Sectors
Lesson 7 – Analytics Framework and Latest trends
Accessible Period of Course
1 year from date of enrolment
Customer Reviews
Shuaib Kokate
…..The instructors are qualified and knowledgeable and willing to help. I have started with this course, and have finished three courses in the past. I would recommend…. to my friends and colleagues.
Sanket Kadu
My experience with has been great. The course material, designed by industry experts, is well planned. It can be accessed via Android and IOS apps and the LMS is easy to use. The trainer, Mrs. Deepti Gupta is fast and resolves any issues quickly.
Saibal Paul
…..best platform for people who want to learn……introductory and interactive courses with highly talented trainers who helped me learn and grow in my industry. The course content is so clear and concise that it is virtually effortless to understand. I would recommend it to everyone.
Rohit Jha
…….well organized and explanatory, which gives you a perfect head start. They'll make you understand the concepts all the way from the basics, which is the best part. I am a beginner in coding, and still, I can understand the content very clearly.
*Note: We reserve the right to revise/change any of the course content &/or instructor at our sole & absolute discretion, without prior notice to learner.
Course Features
Students

1 student

Max Students

1000

Duration

2 hour

Skill level

all

Language

English

Re-take course

10000
Lesson 1 - Data Analytics Overview

Lesson 2 - Dealing with Different Types of Data

Lesson 3 - Data Visualization for Decision making

Lesson 4 - Data Science, Data Analytics, and Machine Learning

Lesson 5 - Data Science Methodology

Lesson 6 - Data Analytics in Different Sectors

Lesson 7 - Analytics Framework and Latest trends