Practical Introduction on Career in New Technologies – Certificate Awarded by IPMA of UK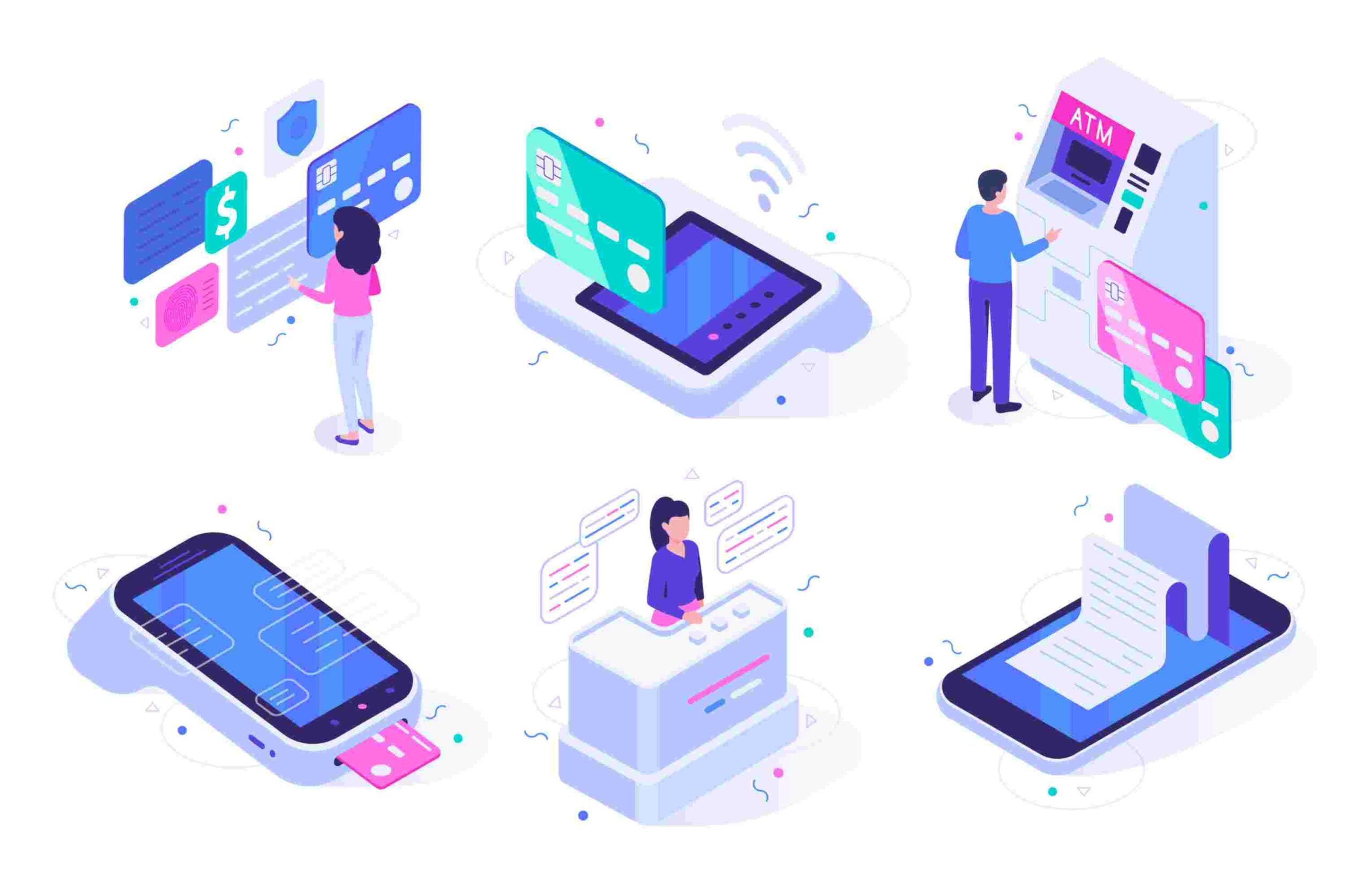 (All course fees are in

USD

)
(Limited Intake of learners on first-come-first-served basis)
Course schedule
2 December 2023 (Saturday)  11 am-1 pm & 2:30-4:30 pm
9 December 2023 (Saturday)  11 am-1 pm & 2:30 -4:30 pm
16 December 2023 (Saturday)  11 am-1 pm
Course Description
In the Digital Age, new occupations emerge at the backdrop of prevalent technologies including AI ,Blockchain, Cloud Computing, Cyber Security, Big Data, etc. Different job opportunities demonstrate their potential in recent years.
This course begins with an overview of the new tech industry, then takes you through the recent development, availing job opportunities (including, but not limited to, job duties, pros and cons) and the skills required. Job interview skills will be highlighted to shed light to students in their job hunting endeavour.
If you plan to embark on a career in new technologies, this Course is a course you shouldn't miss.
Practical Career Planning Certificate Course is an online course via live webinar with certificate issued by The International Professional Managers Association (IPMA) of United Kingdom. 
About the Speaker
With over 25 years of Tech and Corporate Training Experiences for FIs & Cos in HK & Macau, Mr. Benny Yim is both a technology practitioner and a veteran digital and technology management trainer for banks, FIs, and companies in HK.
In quite a number of occasions, Benny was invited to take lead of technology-related workshops and training for regulators in HK, including HKMA, SFC, Insurance Authority, etc., which is a well-regarded recognition of his technology expertise in the financial sector.
He is currently the CEO of an asset management company with primary focus on investment in the technology market.
Benny is also sitting at the Examination Board of the HK Institute of Bankers
He has also trained 30+ banks, insurance cos, multi-national cos etc. in HK and Macao, including coaching sessions to C-suite executives & has also given sharing sessions at tech cos and forum
Mr. Benny Yim was once the Chief Data Quality Analyst of a HK note-issuing bank and held senior positions of strategic information management in another note-issuing bank
Qualifications of The Speaker
Institute of Financial Accountants -Fellow Member (FFA)  / Institute of Public Accountants – Fellow Member (FIPA) / Certified Management Accountant (CMA) / Master of Science – MS. eBusiness Management (CU of HK)
Bachelor of Science in Engineering, Industrial Engineering Leaders of Learning Certificate (Harvard University)
The Analytics Edge (MIT) / Transformation Business, Society and Self with U .Lab Certificate (MIT)
Foundations of Data Analysis (The University of Texas at Austin)
Data Analysis for Life Science (Harvard University Graduate School of Arts and Sciences)
Data, Analytics and Learning Certificate (The University of Texas at Arlington)
Networks and Crowds Certificate (Peking University)
Introduction to Global Hospitality Management Certificate (Cornell University)
Creative Problem Solving and Decision Making (Delft University of Technology)
Duration
Total 10 hours including Q & As
Course Delivery
Live webinar
Benefits
Enhance highly practical knowledge & skills in planning your career in new technologies
Gain an essential update of the tech industry & job market
Grasp an fundamental understanding of how new technologies can create value for cos
Learn from sharing of the Instructor's successful work & highly seasoned training experiences in technologies, including training & coaching many C-suite executives of 30+ cos / banks etc.
Learn how to sharpen your skills in job interview for new technology job openings.
3 complimentary Career Guides of your choice
HKD460 (or USD60) coupon for next purchase (minimum purchase HKD4,000 (USD500)
Opportunities to work at our Co as short-term staff, with work exposures to diverse job duties (multiple openings)
Certificate awarded by IPMA of UK
Skills to be Learned
Obtain understanding of:
Overview of major job opportunities in new technologies
Recent developments & industry trends in job markets of new technologies
How new technologies can create value for cos
Duties of major job opportunities in new technologies sector
New technologies market update
Award upon Successful Completion
Attendance Certificate issued by International Professional Managers Association of UK
Awarding organisation – IPMA of UK
The International Professional Managers Association (IPMA) of UK is a long-established globally renowned international examining, and professional body  with 25+ years of history. IPMA seeks to enable participants to better able to cope with challenges, & deliver results especially under impact of new technologies & techniques.
IPMA has been collaborating with various management schools, business schools, universities, institutions, training centres etc. globally.
Reflecting IPMA's professional standards, graduates / students of The Certified International Professional Managers (CIPM) Qualifying Examinations are granted direct entry / exemptions for International Executive MBA, and MBA. Examination scheme of CIPM has been benchmarked against UK National Quality Framework (NQF).
Learning Outcomes
Get a glimpse of new tech industry Overview, including major areas, e.g. AI, blockchain, data analytics etc.
Understand the major job opportunities for new tech
Enhance awareness in major skills & professional designations in technologies, including international professional designations
Obtain basic understanding of some common job openings, job duties, skills requirements, pros & cons etc.
Gain from sharing of seasoned tech instructor re tech industry update, market trends, job market update, & job interview tips
Who Should Enrol
High school students
University students
Young people aged 25 or below
Prerequisites 
No prerequisites required.
Course Overview
Industry Overview of New Technologies in The Digital Age
Job Opportunities for New Technologies
Major Skills & Professional Designations
Some Common Job Openings – JDs, Skills Required, Pros & Cons etc. – Part I
Some Common Job Openings – JDs, Skills Required, Pros & Cons etc. – Part 2
Some Common Job Openings – JDs, Skills Required, Pros & Cons etc.  – Part 3
Industry Update & Market Trends
In what way New Tech is creating value to organisations  & Job Market Update
Interview Tips – Some Examples
Q & A
Complimentary Offers
1. Choose any 3 Career Guides
Artificial Intelligence Career Guide
Blockchain Career Guide
Machine Learning Career Guide
Data Science Career Guide
Cloud Computing Career Guide
Cybersecurity Career Guide
Digital Marketing Career Guide
(Upon enrolment, pls email your choice of 3 Career Guides. Our email address will be provided in Receipt upon your enrollment)
2. HKD468 (or USD60) coupon for next purchase (minimum purchase HKD3,900 (USD500)
3. Attendance Certificate awarded by IPMA of UK
4. Opportunities to Work at PTI as short-term staff, Gaining Exposures to Diverse Job Duties (Multiple openings)
Depending on suitability & for a limited number of students, learners may have opportunities to join PTI to work with us as short-term staff for 2 months, extendable for a longer period, depending on performance.
The learners have to be physically present in HK & fulfil the regulatory conditions & requirements of working in HK.
PTI has sole discretion & reserves the right to make final decision to determine suitability of  learners for our internship, & whether their job application at our Co is successful.
Note:
(1) This course is an online course offered through webinar, & is a pure distance learning course (PDLC) which is not subject to registration requirements in HK.
(2) We reserve the right to revise/change any of the course content &/or instructor at our sole & absolute discretion, without prior notice to learner.
Course Features
Students

1 student

Max Students

200

Duration

10 hour

Skill level

all

Language

English

Re-take course

N/A
1. New Tech Industry Overview

This introductory session would give an general overview of the new technology industry, such as AI, blockchain, big data, cyber security, cloud computing etc.

2. Major Job Opportunities for New Tech

For each major area of new technologies, such as AI, big data, cloud computing etc., the Speaker would discuss the common job openings.

3 Major Skills Requirements & Professional Designations for New Tech Sector

This session will cover: What are the major skills needed to work & blossom in the new tech industry? Various professional designations, including international designations would also be covered.

4. Some Common Job Openings - JDs, Skills Required, Pros & Cons etc. - Part I

This Session is first part of a 3 parts series & will discuss the common job openings, job duties, skills requirements, pros & cons of the role etc.

5. Some Common Job Openings - JDs, Skills Required, Pros & Cons etc. - Part II

This Session is second part of a 3 parts series & will discuss the common job openings, job duties, skills requirements, pros & cons of the role etc.

6. Some Common Job Openings - JDs, Skills Required, Pros & Cons etc. - Part III

This Session is last part of a 3 parts series & will wrap up discussions re the common job openings, job duties, skills requirements, pros & cons of the role etc.

7. Tech Industry Update & Market Trends

A major overview of the major tech industry update & market trends would be elucidated in this session.

8. In What Ways New Tech is Creating Value to Organisations & Job Market Update

Learners would get better understanding in how the new technologies can create value for cos. A brief update on the tech job market would also be provided.

9. Interview Tips for Jobs in New Tech - Some Examples

As reference for job seekers, this Session would give some examples on interview tips for some job openings in new tech sector.

10. Q & A

Live Question & Answer Session by The Speaker