AWS SysOps Associate Online Training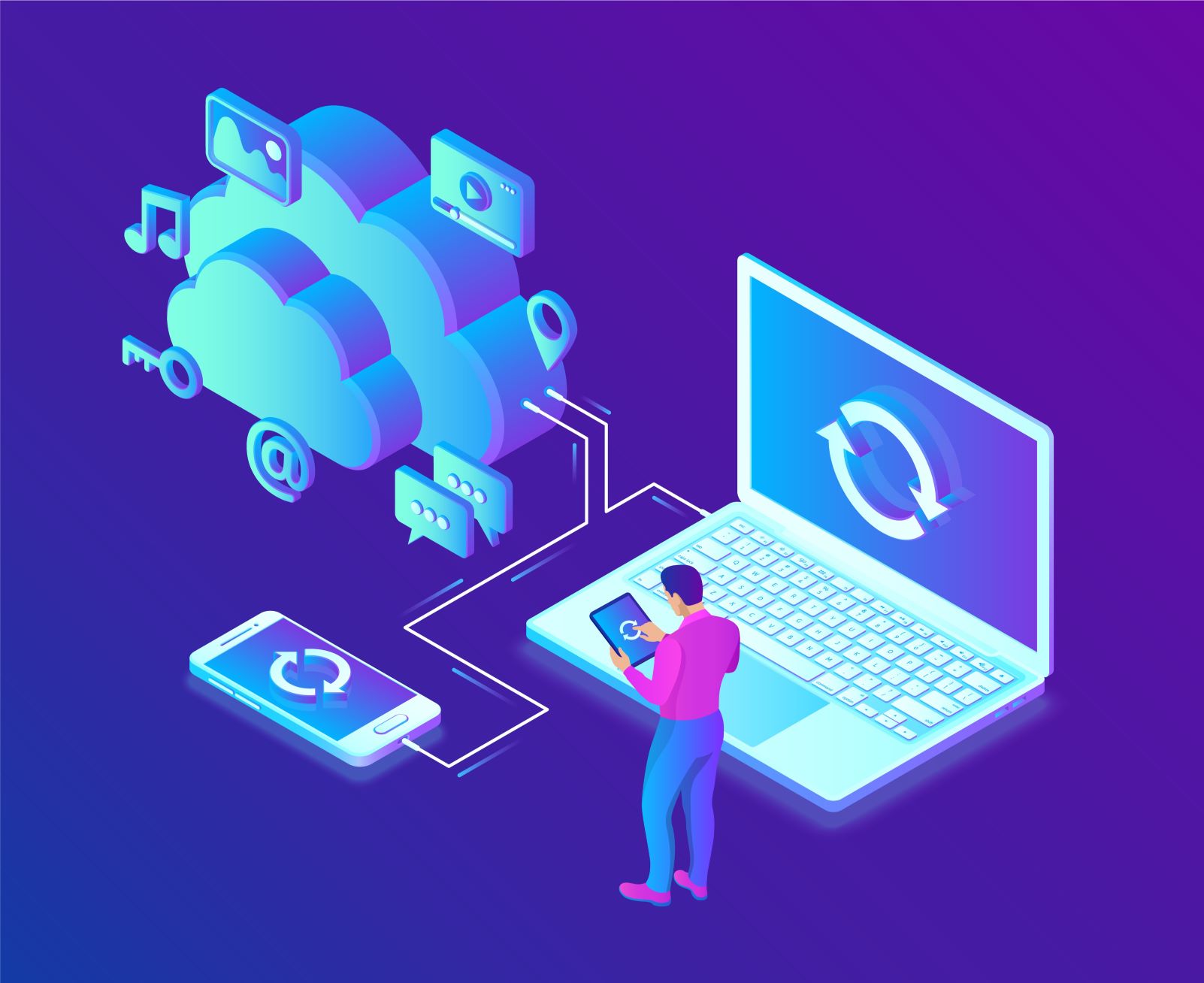 (All course fees are in

USD

)
Course Description
This AWS SysOps training is a prerequisite to the DevOps Engineer Certification. You will learn how to migrate on-premise applications to AWS, control flow of data to and from AWS, master AWS management console, implement operational cost controls, and enhance your ability to leverage AWS resources and services efficiently.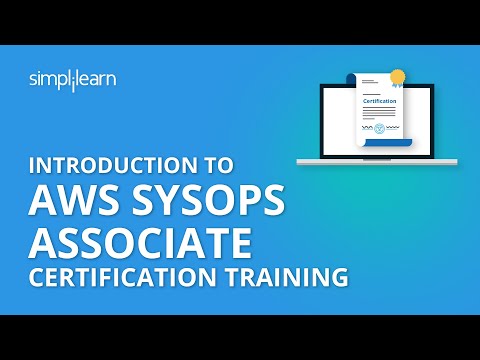 Offered in Conjunction with
SimpliLearn
Course Delivery
11 hours of online self-paced learning
Virtual classroom training
Total 50+ hours of blended learning
Benefits
35+ hours of Blended Learning
28 hours of instructor-led Online Virtual training
Live online classes conducted by industry experts
16 live demos & practice assignments
3 hands-on projects with AWS Console
The course is developed by AWS Select Technology Partner
Skills to be Learned
Deploy faulttolerant systems
Analysis and Cost Effectiveness in AWS
Data Management
Deployment and Provisioning
Manage fullscale production ops
Migrate on premises apps to AWS
Analyze CloudWatch metrics
Data integrity and security
AWS operational best practices
Operational cost control measures
AWS usage costs
Award
AWS SysOps Associate "Certificate of Achievement"
Awarding Organisation
SimpliLearn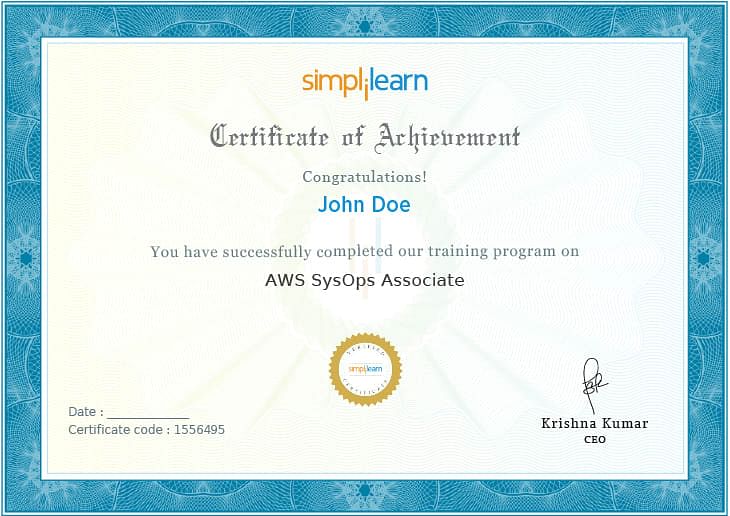 Learning Outcomes
Deploy, manage, and operate scalable, highly available, and fault-tolerant systems on AWS
Migrate an existing on-premises application to AWS
Ensure data integrity and data security on AWS technology
Select the appropriate AWS service based on computer, data, or security requirements
Identify appropriate use of AWS operational best practices
Understand operational cost control mechanisms and estimate AWS usage costs
Assessments
Complete the Self-paced Learning
Complete one simulation test with minimum score of 75 percent
Complete one project
Project: 
Implementing a Team Communication Solution
Who should enrol
Systems administrators with at least one year of experience managing or building applications in the cloud
Cloud architects
Cloud developers
Information System / IT auditors / consultants
IT compliance managers
Prerequisites
Complete AWS Technical Essentials course or have significant hands-on professional experience in operating AWS-based applications
Experience provisioning, operating, and maintaining systems running on AWS
Be able to define a solution that is to be built and operated on AWS
Possess the capabilities to provide AWS operations and deployment guidance, and best practices, throughout a project's lifecycle
Course Overview
Section 1 – Self Paced Learning 
Lesson 1: AWS Platform and Certification Overview
Lesson 2: Monitoring Metrics and Analysis
Lesson 3: High Availability
Lesson 4: Compute
Lesson 5: Databases
Lesson 6: Deployment and Provisioning
Lesson 7: Automation and Optimization
Lesson 8: Storage and Data Management
Lesson 9: Security and Compliance
Lesson 10: Networking
Section 02 – Live Class Curriculum
Lesson 1: Course Introduction
Lesson 2: Getting started with SysOps
Lesson 3: Deployment and Provisioning
Lesson 4: High Availability
Lesson 5: Storage and Data Management
Lesson 6: Security
Lesson 7: Networking and Route53
Lesson 8: VPC's
Lesson 9: Automation
Lesson 10: Additional features
Section 03: Practice Project
Accessible Period of Course
1 year from date of enrolment
Customer Reviews
Rohit KC
Technical Lead & Scrum Master at Tata Consultancy Services
……AWS Solution Architect Programme Course curriculum is very specific to certification. The trainers are very expert and have sound knowledge on the subject. It has the flexibility to choose between multiple batches. The online mode of training is well organized & simple to us. Customer service & LMS batch caretaker are very co-operative.
Arun Kumar
Senior Delivery Manager at Hewlett-Packard/DXC Technology
I have enrolled for AWS SysOps Associate Certification Training. Training is very useful. They have robust system setup which helps for self-learning approach. I would like to recommend this training institute for my friends and employees at HP.
Rashmi Malviya
Project Manager, SCRUM Master at Kronos Incorporated
AWS SysOps Associate was a great learning experience…. I completed the certification and enhanced my leadership and technical skills, which is very much rewarding in my career now.
Steven Kummer
I learned a lot during the sessions. The instructor was excellent, very knowledgeable, and patient. The delivery of information was perfect. It was a pleasure taking this course!
Raghavendra Prasad
Recently I have taken AWS sysops course……. As the name implies, complex topics were explained in a simple way. The trainer was extremely knowledgeable……
Course Features
Students

0 student

Max Students

10000

Duration

50 hour

Skill level

all

Language

English

Re-take course

100000